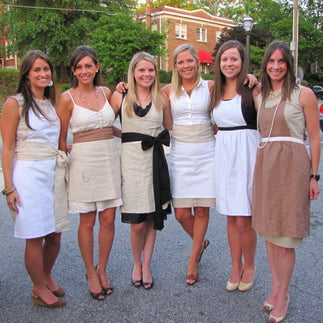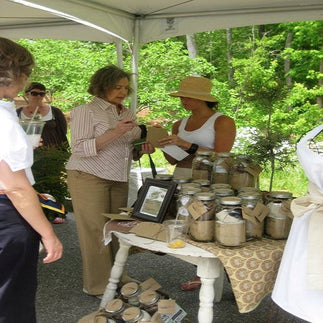 UPCOMING EVENTS
Hester & Cook Trunkshow
Join us on Saturday April 30th, 2022 at Hester & Cook Franklin from 11-3. Come shop our collection, meet our team + enjoy some light bites with our friends at Hester & Cook! Email us here to RSVP and receive a free gift with your purchase! (Franklin, TN)

PAST EVENTS
NORTHSIDE METHODIST HOLIDAY GIFT SHOW
Join us for one of Atlanta's top festive holiday shows with over 80 artists + vendors
Thursday 11/7 - Saturday 11/9, 2019
at Northside Methodist (2799 Northside Drive NW, Atlanta, GA 30305)
(Atlanta, GA)
For more details click here.
Made South Holiday Market
Nashville's very best Holiday Market filled with over 100 artisans + makers from across the South
Friday 11/15 - Saturday 11/16, 2019
at The Factory
(Franklin, TN)
For more details + tickets click here.
Pop Up Pop In Rome
Join us as we pop in to one of our favorite retailers + visit the historic town square of Rome, GA with our vintage goods, holiday + collection items
Tuesday 11/19 from 11:00 am-7:00 pm
at Pop Up Pop In
(Rome, GA)
For more info click here.
HEIRLOOMED MARKET
Join us for our very first exclusive HEIRLOOMED Market pop up as we host our trunk show assortment of signature heirloomed collection goods. Shop from our curated collection of vintage goods and keepsake holiday gifts perfect for the season.
Thursday 12/5 (9:00 am - 5:00 pm)
Thursday Eve Cocktails 12/5 (5:00 pm - 8:00 pm)
Friday 12/6 (9:00 am - 3:00 pm)
at 3277 Roswell Road Atlanta, GA 30305
in the heart of Buckhead
(Atlanta, GA)
Atlanta Gift Show
Weds, Jan. 14th - Sunday, Jan. 19th, 2020
AmericasMart Atlanta
High Design, Building 2WW, Floor 1, #614
{within the Deep South Social space}
The Southern C Summit
February 6th - 8th , 2022
{Sea Island, GA}
Are you attending this wonderful lifestyle conference as well? If so I'd love to see you there and connect!
www.thesouthernc.com
The Spring Bazaar
Tuesday, May 5, 2015 { 10:00 AM -3:00 PM }
40 Highland Dr {Atlanta, GA} 30305
heirloomed + West Elm Event
Thursday, June 4, 2015 { 6:00-8:00 PM }
West Elm at Atlantic Station {Atlanta, GA}
RSVP + MORE DETAILS HERE
✕