Please note the full ABC of each font is pictured at the bottom of this page.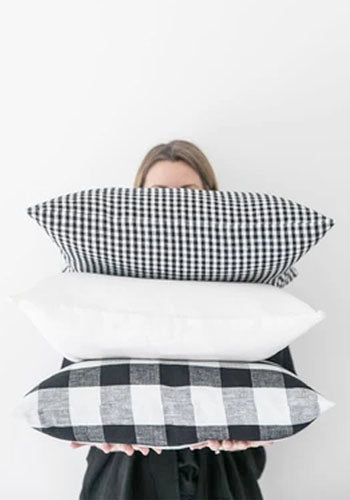 Mercantile (3 Letter Initial)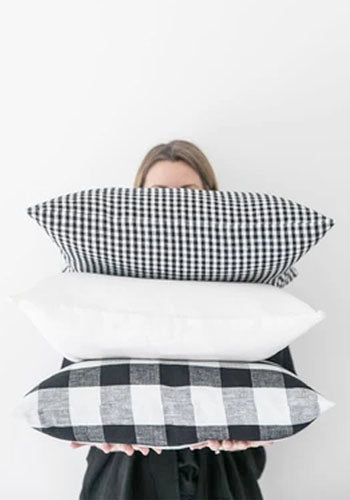 Piedmont (Initial)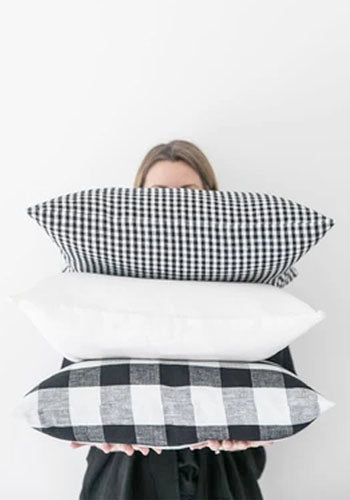 Monarchy (1 or 3 letter initial)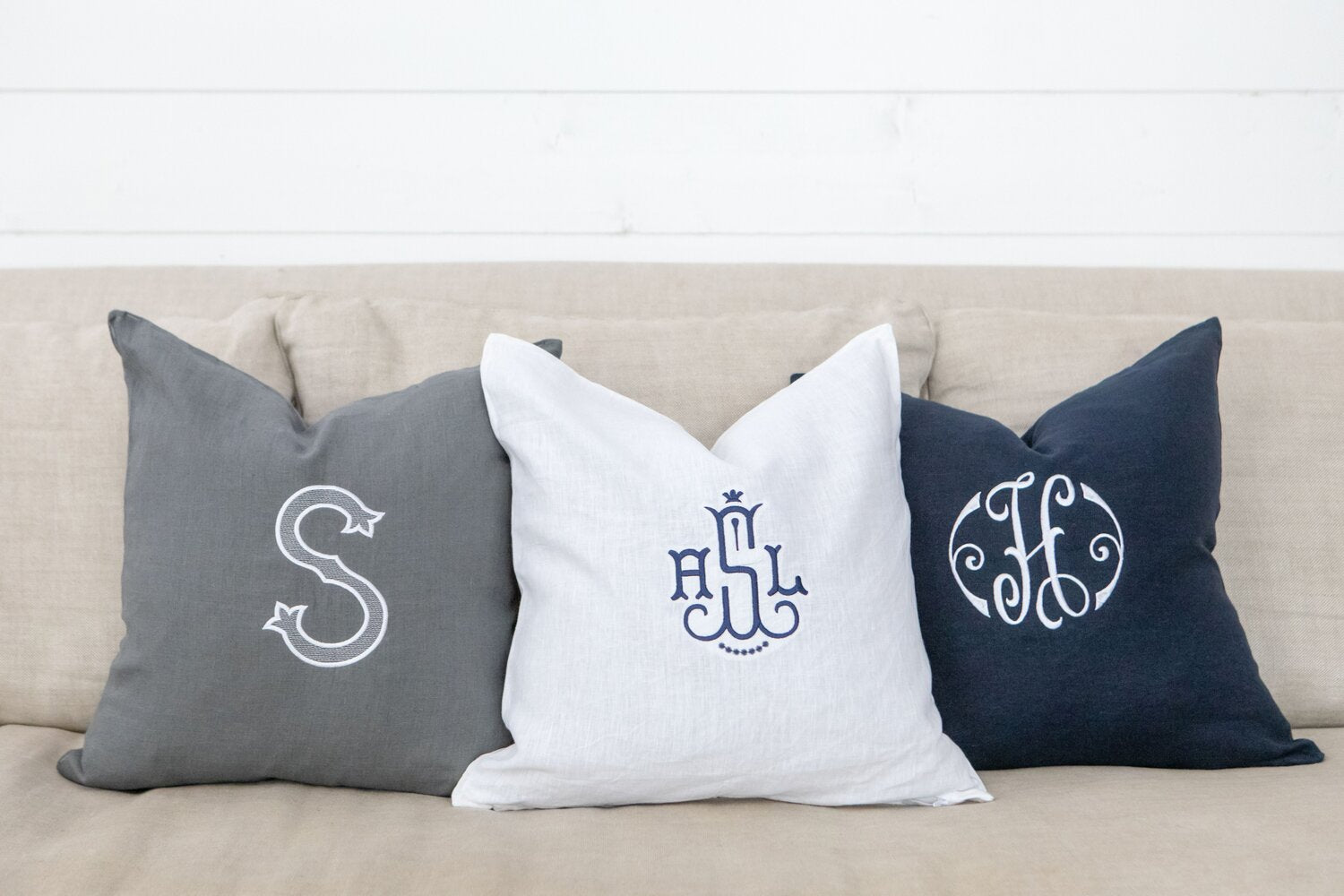 From left to right - Piedmont, Monarchy, Arabesque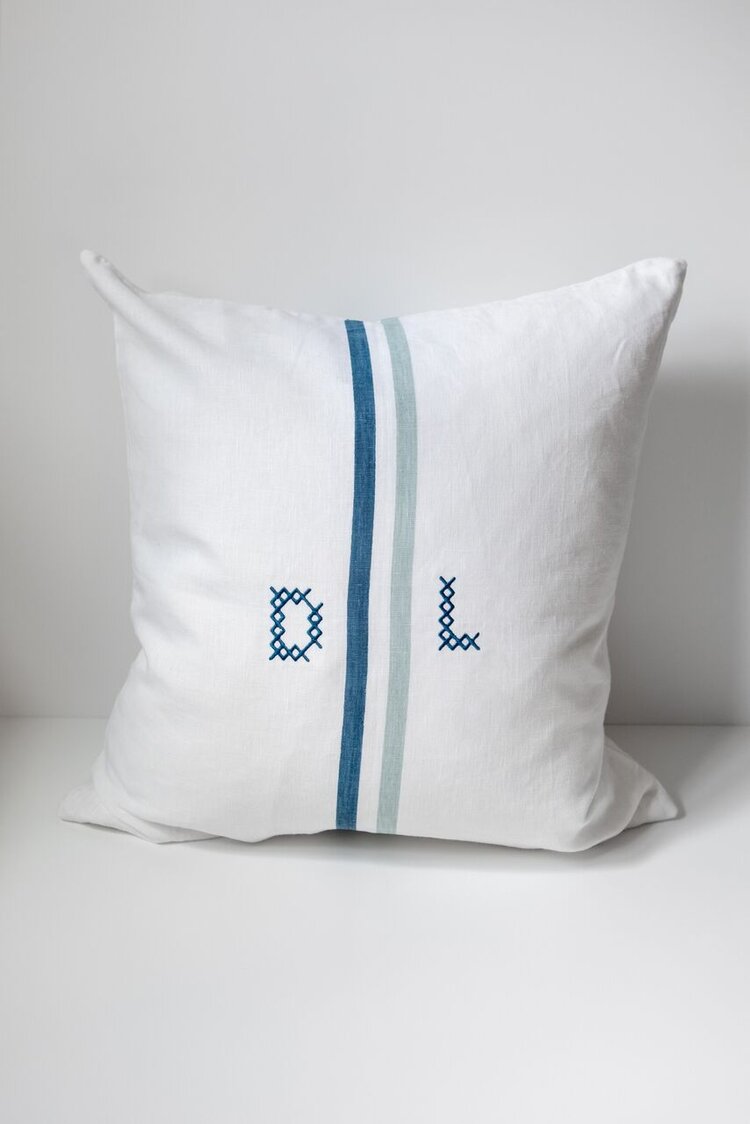 Vintage Cross Stitch (Available on our Grain Stripe Collection)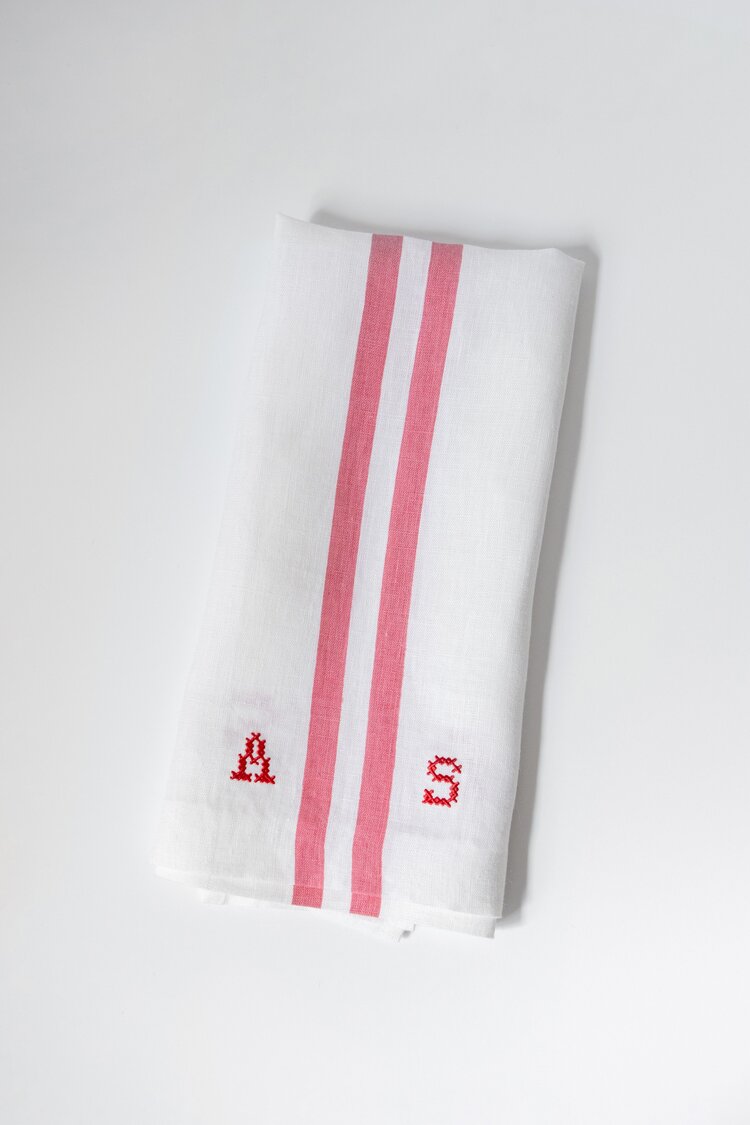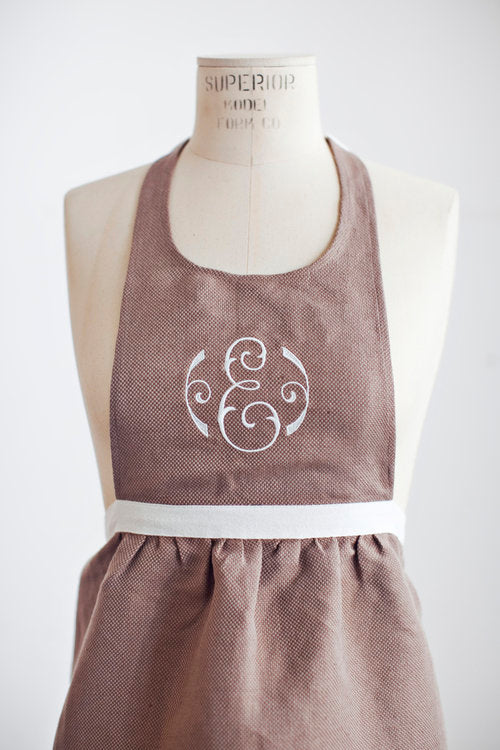 Arabesque (single letter)
Baroque (single letter)
Vintage Scroll (single letter)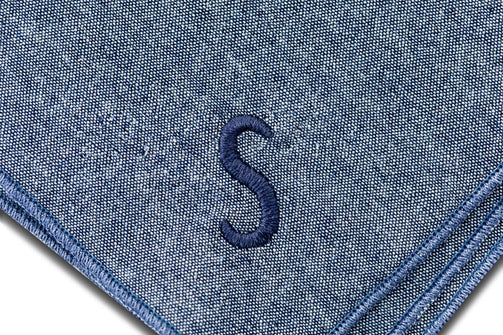 Vintage Thick Hand (single letter or 3-letter)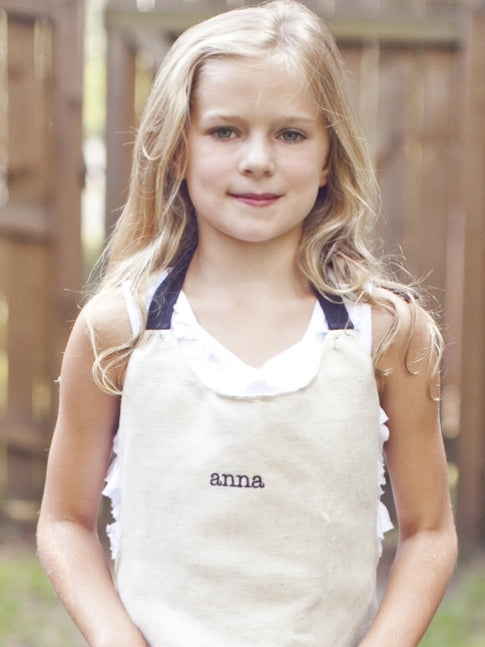 Schoolbook (name)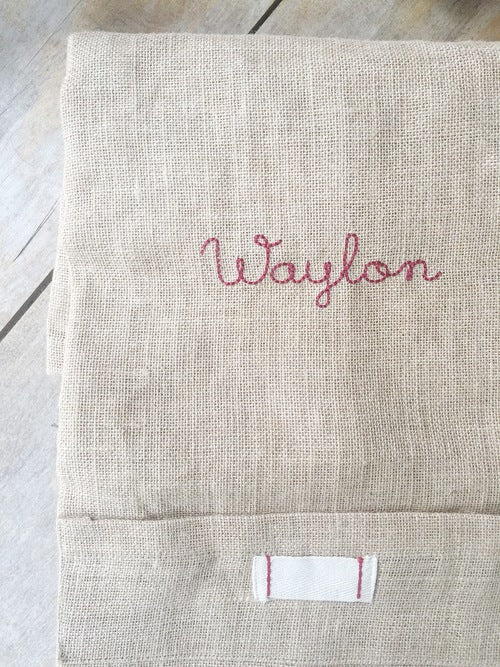 Hand-Stitched Script (name)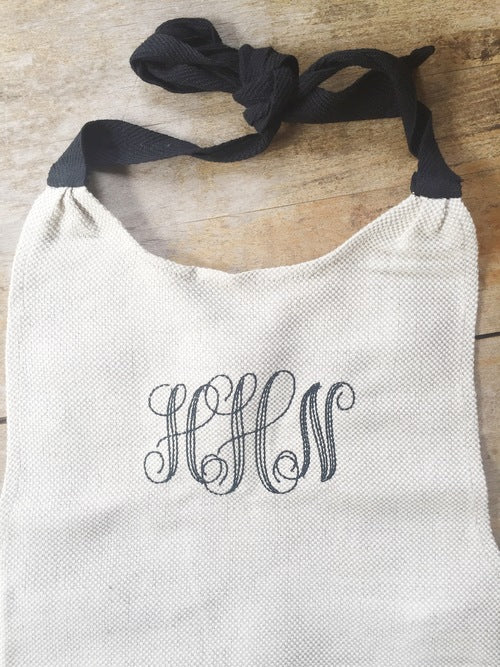 Interlocking Stitch (3 Letters)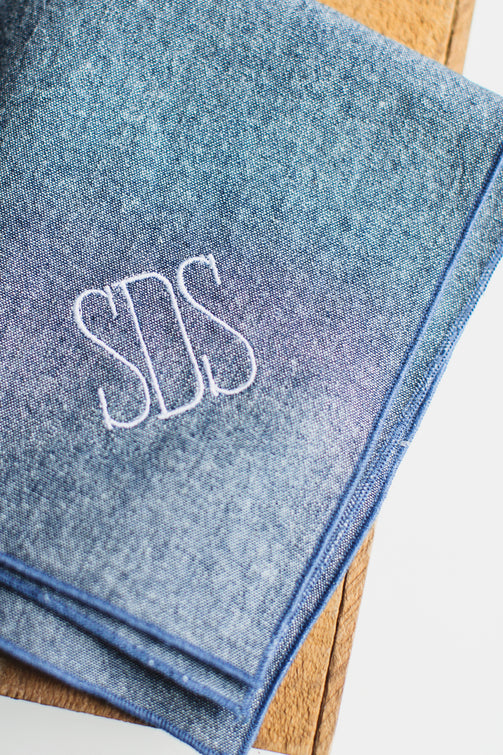 Modern Handkerchief (3 letters)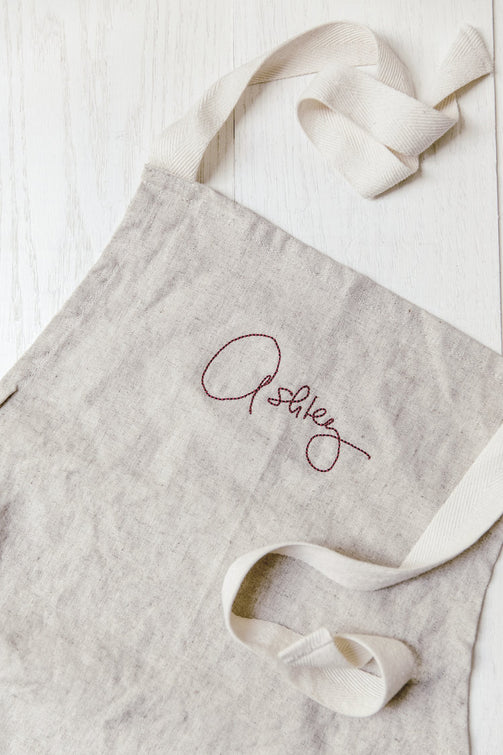 Custom Signature Monogram Apron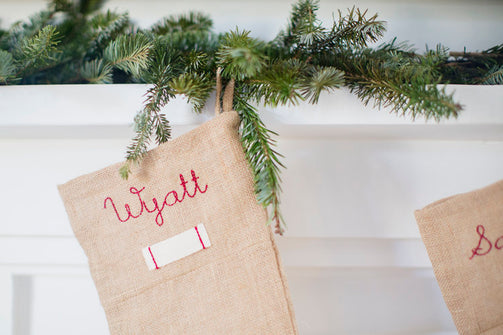 Monogram pictured is Hand Stitch Script on Burlap Stockings.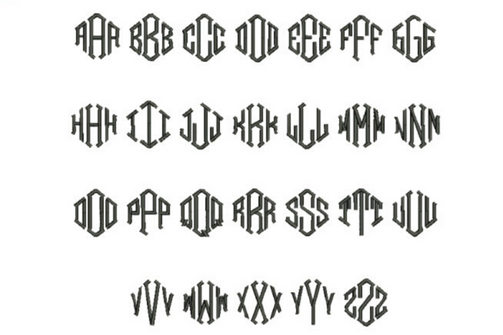 MONARCHY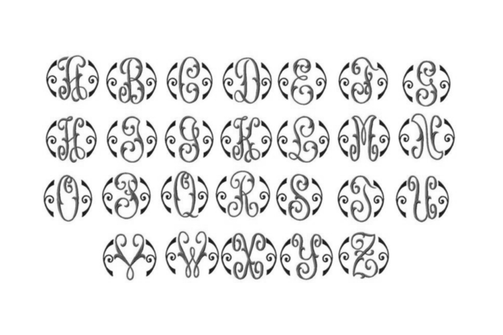 ARABESQUE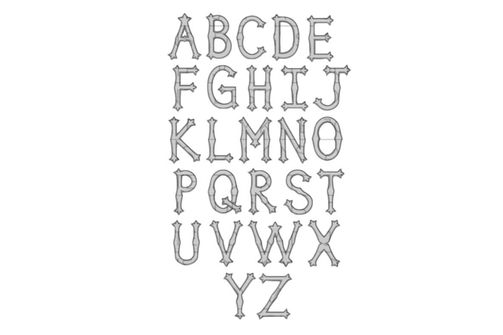 PIEDMONT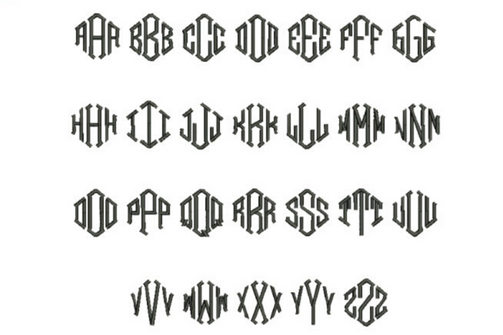 MERCANTILE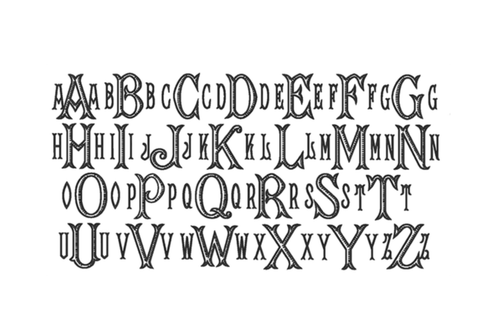 BAROQUE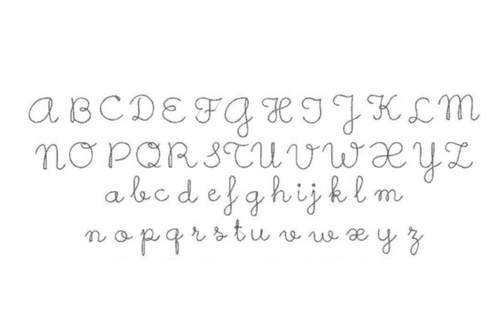 HAND STITCHED SCRIPT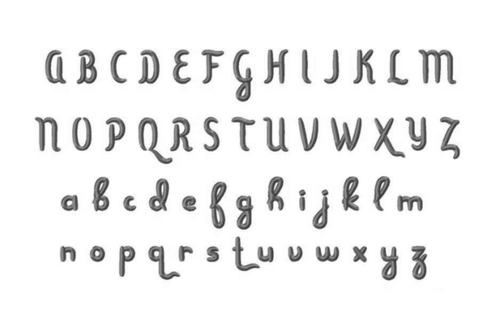 VINTAGE THICK HAND
Monogram styles are available by product, as noted on each product page. Unless otherwise noted, monogram thread color will match apron accent color . Please allow 5-7 additional days for personalized orders. Personalized orders are considered final purchase and are not available to be returned due to their custom nature. Email info@heirloomedcollection.com with any questions.
✕